Aiko Melendez and Martin Jickain rocked the showbiz world of Philippines when news got out that the two have ended their marriage. Finally Aiko speaks up on The Buzz after two weeks of silence.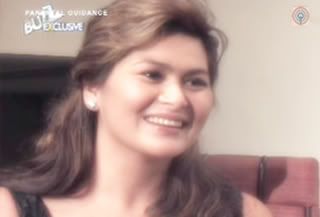 Aiko started by saying she chose to keep mum since it's a private matter and she wanted to face it away from the public. She also did it for her two children, one from Martin and one from Jomari Ylanna.
"It's my choice because of my children," Aiko says.

She's also appreciative with her kids, mother, and friends that gave tremendous support for her.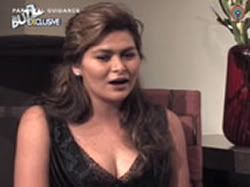 "I am strong, lalaban at lalaban ako," Aiko shares. From Aiko herself, she says her relationship with Martin is over, but it doesn't mean she's going to deprive him of their kids.

"The only thing I can say right now is, it's over...It's just happened that it didn't work out...I have to live my life because I have two beautiful children."

Aiko says she's currently not talking to Martin because they might just hurt each other more:
"The more we communicate, the more we're gonna hurt each other."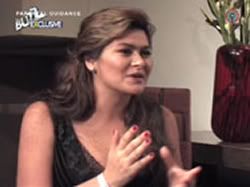 Will they ever be civil with each other?
"In time...I just don't want to rush things right now," Aiko says.

She adds she will be open to Martina Aiko and Martin's daughter, about everything and still wants her to respect Martin since he is still her father and he is not the sole reason for their break-up:
"I would not lie to her, I will tell her everything."