Who is Foxy Lady's Vicky Ko (Ko Byeong-hee) in real life?
Vicky Ko is really Ko Hyun Jung, an actress, model and singer who earned both her beauty and wealth at the age of twenty-four.


Now she's a thirty-six year old ex-beauty queen who used to portray strictly good girls on TV soaps. She made her drama debut on year 1989, maybe right after she became a Miss Korea first runner-up. By 1990, she appeared on KBS' Love On A Jujube Tree. From the few articles I've read about her (translated to English from Korean by merciful hearts) it appears that her most successful acting role is
on SBS' Sandglass (1995). The said drama's director Kim Jong-hak had this to say about Hyun Jung (Vicky Ko):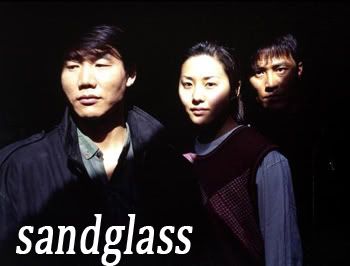 " a destructive actress who can overturn the whole scene with the blink of her eyes", while author Song Ji-na said that Hyun Jung as an actress, was a femme fatale with deceiving naivete.

All of a sudden while in the middle of her success from Sandglass, and receiving standing ovations for her acting
prowess, she married a man from Jaebol society. 'Jaebol' is a romanized Korean word for 'chaebol', which refers to
several dozen large, family-controlled Korean corporate groups. It's a lot like how we call rich men from influential familes as 'scions' or 'de buena familia' when we describe a family or clan from the upper crust of society.

In a delicate and stunning high-necked gown, she tied the knot with Shinsegae Department Store vice president (photo below) Jung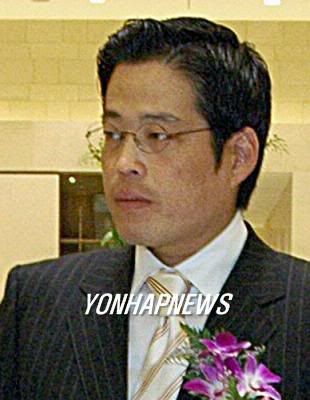 Yong-jin (nephew of Samsung Group chairman Lee Kun-hee). She declared her retirement from acting and was
tucked away from the public life for almost a decade.

From what I've read, they described her married life as 'turbulent'. Divorce became an option for the two and the
couple's private life became the talk of the town. Fresh from the divorce, Hyun Jung came back to her old world of
acting and debuted her comeback on SBS' Spring Day (2005).


There is rampant gossip about Hyun Jung and her ex-husband, and talk has it that she's not allowed to have any form of contact with her two children, a boy and a girl from her failed marriage. Korean fans explain that Jaebol people look down on actors and actresses, and think that being an actor is a lowly job to have.

Perhaps failing in her marriage have given Hyun Jung a deeper look at life, and she said this once on her interview in her movie, "A Woman on the Beach" when she was asked about her thoughts as a thirty-year old woman:
"When I meet a man, I feel like I am still in my 20s (smiles). When you turn 30, you have less and less of those moments when you hate or love something extremely. And you feel that you can understand anything when you get to know the reason. I don't like those obscure feelings, but the fact that I have those feelings shows that I'm getting older. When I was in my 20s, I was so mature and I restrained myself from things that I wanted to do and wanted to have. But I don't like to keep repeating that mistake until I'm 40."

From the same interview, she shared a bit of her thoughts on her dissolved marriage:
"I'm not sure if you'll believe me, but when I got married to my ex-husband, I didn't think much about the fact that he came from a chaebol (rich) family. It was my first relationship with someone I really loved and I just liked it.
I couldn't imagine that my being a celebrity and him being a rich man could be a source of problems in our marriage.
But when I'd been married for some time, I realized there were many more things that mattered in marriage other than the relationship between wife and husband. I was faced with trouble again and again in the process when two different families unite as one. The name Ko Hyeon-jeong (Hyun Jung) can be interpreted as 'No'."

Hyun Jung veered away from her old typical portrayals before marriage, the likable and agreeable heroines that she became renowned with. Instead she took challenging roles, kooky and a bit angry personalities that leaves you torn between either loving or hating them. From being a real princess that was married to a good catch, she now actively seeks women who just doesn't give a damn on what you think about them.


On a press conference for "A Woman on the Beach" where she plays a woman who is neither serene nor elegant. A woman who's too dumb, too easy, too pushy and most of all - way too ordinary, which raised a lot of eyebrows, and she had this to say:

"Unconsciously, I was looking for works that gave me a certain 'tingle'. I realized that I was looking for roles that portrayed my own thoughts and past experiences in them".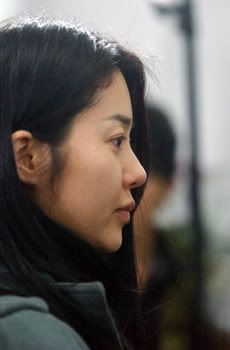 Perhaps that's the reason why she's so convincing as Vicky Ko, a woman who failed to open her eyes for her prince at the right time. Only this time, Hyun Jung who portray her has met her prince, but it's unfortunately not a happily ever after ending.