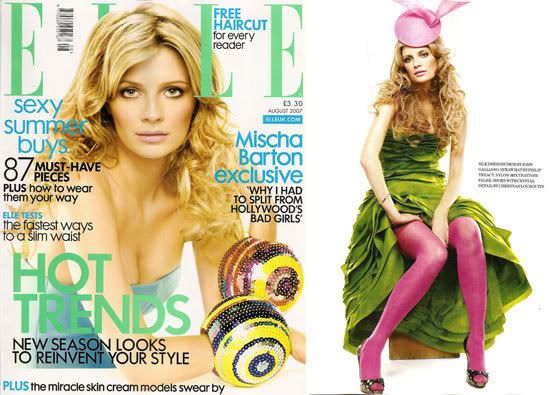 Mischa got to play dress up in some bright colors and interesting headgear for the August issue of Elle UK.
In the article, Mischa talks about her rise to fame and what it means to be grouped with the likes of Paris Hilton and Lindsay Lohan, saying,
"It is a persona. It's not me. I think, 'Who the hell is that girl?' I'm so low-key and chilled. But the media has created a fake 'Young Hollywood' where everyone hangs out together and everybody knows each other. It couldn't be further from the truth. I feel so, so different from those girls."