Her homecoming in Korea:
The gorgeous Honey Lee (24) received a warm reception on her return home. However, the same situation cannot be said for her departure from Mexico where not a single soul (ok, perhaps a slight exaggeration) was there to say goodbye to the stunning 3rd runner up when she left for Korea. Back in Korea and looking oh so hot in faded jeans and a simple white jacket, she thanked her Korean fans for their support at a press conference upon her arrival.

Honey Lee is currently a graduate student of traditional music (Kayageum). Many Koreans speculate that her interpreter did a lousy job in translating the right things that Honey answered to the question, instead of coming across as someone with the desire to help the impoverished, the bad translation made Honey look like a bimbo concerned solely with money.
Hence, she lost the crown to Ms. Japan but Honey could have won it because she was a crowd favorite in Mexico.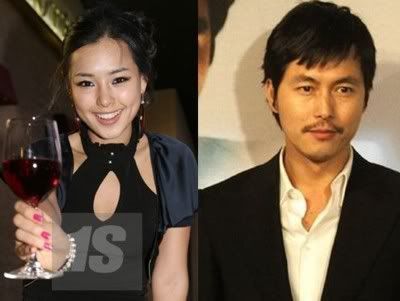 More of Honey:
Honey Lee, confessed that she has the hots for the eternally sexy star of the movie "Beat", Jung Woo-sung (34), as she sipped wine in an interview with the local sports newspaper. Honey added that she would call up her sonbae, Kim Tae-hee in China while she was filming the movie "Joong Cheon" with the aforementioned hottie and would ask what he was doing and telling her that she wanted fly off to China to see him.

Honey Lee has also revealed that she has a boyfriend of the same age.
Source

Honey Lee Links:
Ms. Universe Interview
Swimsuit Presentation
Evening Gown