Here's an itemized list of the cast and characters of GMA's Joaquin Bordado.

1. Robin Padilla as Joaquin Apacible a.k.a Joaquin Bordado.


A sales agent cum assassin for a secret service group of the military. His powers stem from the eight tattoos inked on his body by Jilco (played by Pen Medina).
2. Iza Calzado as Sofia


the loving wife of Joaquin. She is unaware of the secret identity of her husband. Sofia believes that Joaquin is a salesman but in reality, he is an assassin working for a special military group.
3. Renz Valerio as Jimboy.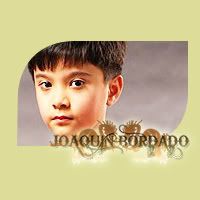 He is the only son of Joaquin and Sofia.
4. Ian Veneracion as Jerome.


The responsible brother of Joaquin who conceals a dark secret.
5. Mark Herras as Jason


the younger brother of Joaquin and Jerome. He is a rebel and reckless in his ways.
6. Eddie Garcia as General Russo.


Former boss turned mortal enemy of Joaquin who will exhaust all means to kill Joaquin for the vital information he holds about the secret service group.
7. Maverick and Ariel as Tom and Jerry, respectively.


Two inmates who will serve as Joaquin's comrades inside prison.
7. Pen Medina as Jilco.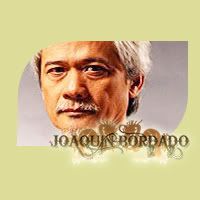 The mysterious inmate whose body is filled with tattoos. He will choose Joaquin to continue the mission to defend the good from all the evil with the powerful tattoos.
8. Kylie Padilla as Erenea


the mighty warrior girl whose symbol is tattooed on the body of Joaquin Bordado. She comes to life whenever she is summoned by the chosen hero.
9. John Regala as Cefiro.


The guardian of the Xelverria, a magical chest that contains the most evil and darkest forces known to man.
9. Ralph Padilla as Mico.


Best friend of Jason (played by Mark Herras) who will provide the good influence in Jason's life.
10. Antonio Aquitania as Kevin.


Friend of Jason who will influence him to do wild and unruly acts.
11. Ryza Cenon as Cecile


the love interest of Jason (Mark Herras).
12. Iwa Moto as Diane.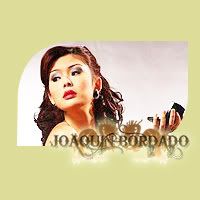 A bar girl dancer who has eyes only for Joaquin but Jason is there to give her company.