Iza Calzado has become close with her The Echo co-stars. Jesse Bradford's reported favorite pasalubong from Iza are dried mangoes.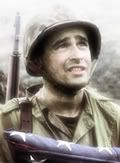 Jesse is the lead actor of The Echo and he plays the role of Richard Gutierrez in Sigaw.

It took two days for the film cast and crew to film the scene where Iza Calzado is beaten by her husband in the Hollywood adaptation of Sigaw (The Echo).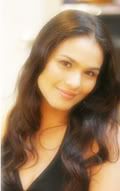 For Iza, the said scene is the most difficult for her because she had bruises all over her body.

Her fore-arms still bear the bruises when she talked to the press last Thursday. The American actor who plays as her husband repeatedly said sorry to her.

The said actor's name will remain as a secret since Director Yam Laranas wants to keep it that way for now.