Hwang Jini tells the tale of a legendary Gisaeng (also knows as Kisaeng) during the Joseon era. This era is the world's


longest running dynasty that lasted for approximately five centuries. This period saw Doctor Jang Geum, the first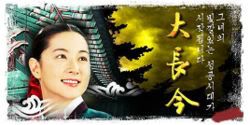 female royal doctor appointed by King Jungjong.

Jini is the daughter of renowned gisaeng musician Jin Hyeon-Geum. History records Hwang Jini's mother blind. Records say that Jini's father is a nobleman. Even though her father is from from the noble class, she's still considered as a Gisaeng because mom is one too. This was the national law during Jini's lifetime.

The story starts in the TV series as a young Jini being raised by monks in a Buddhist temple. She lived there with other young children and they were considered as young monks. They existed in a basic manner, living a simplistic lifestyle.

Even as a young girl, Jini awed her monk teachers with her determination. One day she had a request to her teachers and promised to pay three thousand obeisance before the altar. They were surprised that she achieved what she promised to do.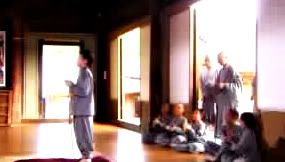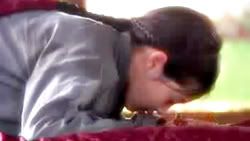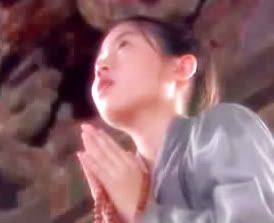 Jini as a young girl always longed for her mother, and she didn't know who she really is.

One day she saw the Gisaengs dancing before important people, and she was attracted and awed with what she saw. She insisted in being like them some day, but her monk teachers were furious with her and always punished her when they catch her practicing the dance that she saw.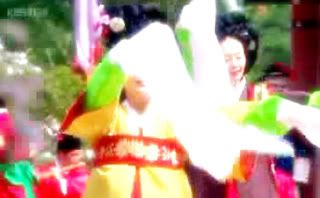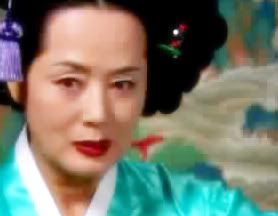 Meanwhile, Yim Baek-moo is unhappy. She owns one of the most renowned Gisaeng school in Korea. She constantly criticized her students and felt that they are not talented enough. She is also hounded by her closest rival, another Gisaeng owner who used to be her best friend. She commanded her assistant to plaster posters all over the market and announce that they are accepting new students who will pass auditions.

Jini saw one of these and rushed to Yim's school. But Yim's right hand scoffed at Jini's humble Buddhist uniform and shooed her away. Jini went outside the wall's corner and spied on Yimi's students practicing a dance. Jini mimicked the danced perfectly right beside the wall. Yim was irritated with her students thinking they lack talent and walked out of the school in anger.
Once outside she saw Jini dancing, performing her dance perfectly.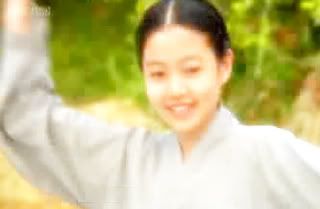 Yimi was amazed, she rushed to the young girl and questioned her. Yimi learned Jini saw the dance just a while ago and yet the young Buddhist girl imitated it perfectly. The monk from the temple who was looking for Jini saw the two talking and immediately tried to drag his young student away. Yim argued with the monk and insisted to allow the young girl to choose her fate, if she will be a Gisaeng or a Buddhist monk. The monk walked away with Jini.

Jini was locked in a stock room as a punishment, while Yim kept thinking about Jini. She thinks she is exceptionally good but she doesn't know how to get the monk's approval for Jini to enrol in their school. Jini refused to eat and drink since she stubbornly insists to be allowed to join the Gisaeng school. The monks become worried since Jini is weak due to lack of food and water.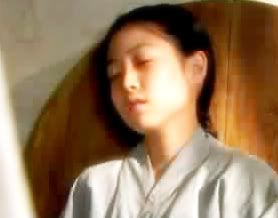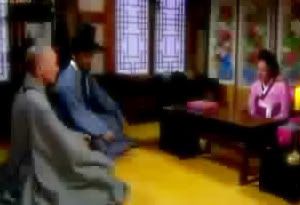 One of the temple monks secretly talked with Jini's blind mother Jin Hyeon, who pleads for the monks to convince Jini not to be a Gisaeng.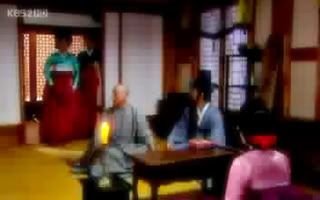 Yimi storms inside the room, shocking the woman and the monk. It turns out Jini's mother is under the care of Yimi, since she is also a Gisaeng. Yimi is furious and realizes Jin Hyeon played


a trick on her, and made her believe that when Hwang Jini was born, she was dead. This was against their national law, which dictates that daughters of Gisaengs even if their half-blood is noble should be Gisaengs too. Jin Hyeon in her desire for Hwang Jini not to follow her fate as a Gisaeng has lied and secretly gave Hwang Jini to the Buddhist temple. Jin Hyeon was punished with a beating by the official soldiers while Hwang Jini was taken into Yimi's Gisaeng school.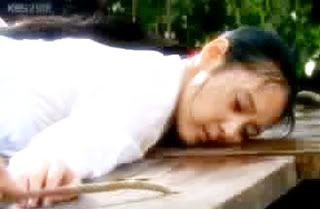 Jini's blind mom survives the brief punishment because Yim pleaded for her life to be spared. Against Jin Hyeon's wishes, Jini naively pursues to be the best Gisaeng dancer not knowing what kind of pain being a Gisaeng faces.

Hence, Hwang Jini will start her bittersweet story where she will break many outdated social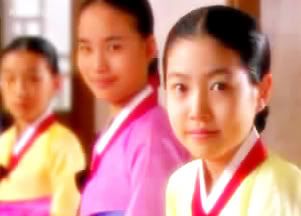 rules and become renowned in history with her extraordinary combination of good looks, skills, self-confidence, and fame, which will make her the most famous Gisaeng during her era. Many men with aristocratic and notable ranks in turn, fell in love with Hwang Jini.