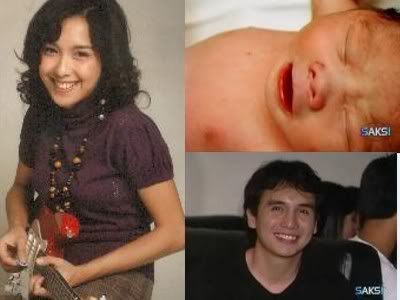 For Senator Honasan, a great gift has been given with the birth of his first grand child. She's a healthy baby girl of singer Barbie Almabis and his son Martin.
She weighs 6.2 lbs, and came out at 5:20 in the morning, June 28, 2007 at the Medical City.
Martin has this to say:
"I'm very excited. Can't wait to bring her home. I'm sure my dad is even more thrilled. He's a first time lolo."