Gerard Butler will star alongside with Oscar winning actress Hillary Swank on the film adaptation of Cecelia Ahern's best-selling novel, 'PS, I Love You'.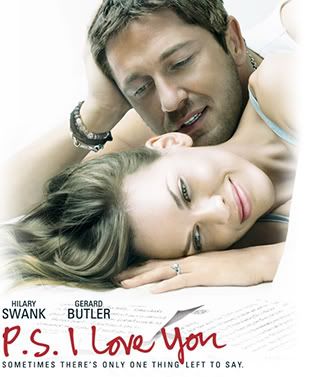 Gerard has a cult following with female viewers because of his role as the larger than life King Leonidas of Sparta in 300.



In the movie 'PS, I Love You', Gerard will play as a late husband of Holly Kennedy (Hillary Swank) who dies of brain tumor.

Holly finds it hard to move on after the loss of her husband but Gerry her late husband wrote letters to her to be opened on the first of every month starting the month after he died. The letters are thoughtful, and range from the exotic to things to help Holly get her life back on track. Each one ends with the novel's title phrase, "PS, I love you". With the help of her friends Denise and Sharon, Holly finds a way to keep going even when the one thing she loved more than anything else has stopped.